Dear Parents, Welcome to Gladstone Park. My name is Lynne Gutterson and I am proud and delighted to be the Principal of Gladstone Park. Gladstone Park has grown to become a truly successful and popular school.


Read more
The school has opened a new Parent Portal for all families. Once you receive your family's username and password, you can access the portal through this home page – see top right corner.
Subject Selection Online is back. Click the icon to login.


Each year many Year 12 students and a few Year 11 students turn 18 years of age. This can be an exciting event for students and, for many, foremost in their minds is obtaining their driver's licence. However, many schools have suffered the tragedy of car accidents and student deaths.
Read more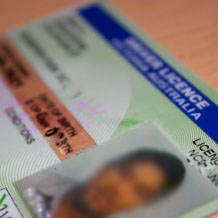 Contact Us
Gladstone Park Secondary College
Taylor Drive
GLADSTONE PARK VIC 3043
Phone: (03) 9933 0500
Fax: (03) 9335 1862
email:gladstone.park.sc@edumail.vic.gov.au Office hours: Mon-Thu: 8.15am - 4.15pm Friday: 8.15am - 4.00pm